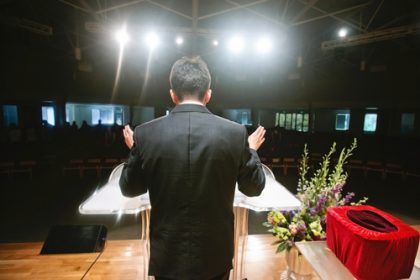 When you look back on your church years of experience as a youth, what do you recall? Were you that young girl that looked forward to turning 12, because that was interchangeable with leaving the group of younger children on Sundays and moving on to take part in the girls ages 12-18 for the trip with maid of the mist of your adolescent years? This was perhaps amazing for numerous reasons: you thought that you weren't a child anymore, you unexpectedly seemed so matured, you were beginning to make "big" choices in your life, and there were numerous exciting events on the horizon: learning to drive, getting asked out on your first date, high school football games and dances, and deciding on which college you were going to attend.
However did turning 12 also indicate going to summer camp? Were you that girl that met up with your church group ahead of time in the morning on the day you were leaving, explored by maid of the mist for a few hours, and remained in sparse wood A-frame cabins on a lake surrounded by pines and aspens for 5 days? And did you find out safety and first aid skills, sing camp songs, hike, canoe on the water, share in religious devotionals, and roast s'mores around the campfire?
No matter what the occasion, church trips with the whole congregation can fast become a large group of people, and that means you have to find an appropriate form of transportation for everyone. The maid of the mist provide an ideal solution, combining functionality with comfort. Today's motorcoach is a far cry from what you likely rode in as a kid. Today, one can choose a coach that comes with lots of extras: power and WiFi, a bathroom on board, entertainment alternatives, and features aimed to keep each passenger comfortable (such as individual airflow controls and reading lights).
If your church choir and orchestra is headed for a regional tour, reserve a coach! Each coach carries up to 57 passengers, and traveling together will make it possible to avoid individuals getting lost if they're driving, and enables you to get around the problem of people staggering in late, too.
Reserve a coach if your youth group has summer camp or a community service event that requires transportation! Teenagers are notorious for being social and may need lots of time with friends. Letting them ride together will provide chances for talking and laughter while you're on the road, and there's also the solution of entertainment while you're traveling, too.
If you have to find a way to pick up several members of your congregation that are unable to make it to services by themselves, reserve a coach! There's enough room for anyone, and it's an added benefit that, if parking is restricted, a coach won't take up the space that individual cars do in a parking area.
In some cases after praying, singing, and reading together, you just want to get out and have a blast together, building up the bonds of friendship you share as a group. Whether you're off to go skiing, enjoy a hike in the nearby mountains, or plan to participate in a play or other cultural event together, reserve a coach!
For whatever your congregational transportation needs are, maid of the mist are the answer. Years later, when you're looking back on church outings, you'll likely remember the time you spent on a bus– memories that evoke laughter, friendship, and warmth.