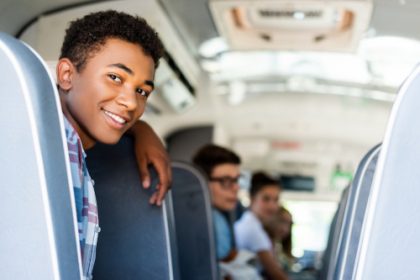 We often consider shuttles as being one of the most practical choice for functions with numerous people, including sporting events, weddings, visitor center traffic, as well as work shuttles, too. They are also a fantastic option when it comes to education.
University and college campuses differ from each other in size, layout and design. Campus premises may be widened in distance from each other, some areas may be zoned specifically for foot traffic, or the student body size may be so substantial that there's not adequate parking. For any (or all!) of these particular factors, you might think about executing a shuttle system to assist your students. We work with universities to create a plan that works to best meet the specific needs of their schools. Our specialists can tailor a transportation plan that works well with your layout if traffic congestion and parking are issues at your school. Below are several of the reasons we think utilizing Bedore Tours shuttle will be an advantage to your campus community.
Sometimes the parking situation on campus is limited at best, so you have to get there early and hope you get a spot, or park a fair distance away. If you implement a shuttle system, students can get directly to campus and not have to worry about arranging a ride or finding a place to park.
Bedore Tours are perfect for these specific scenarios. It's easy to create a drop off location, providing a way for students to get directly onto campus without bringing the cars to campus, too.
Several student housing is a considerable distance from school. In location where this is the case, shuttles are suitable. Reserving a shuttle to take up from those locations three or four times a day to get students to campus is a benefit for those who live further away.
Each coach boasts of Bedore Tours have lots of undercarriage space in case students need to get things to campus that require more room (stuff for presentations, for example, or an art project on a large canvas). Additionally, some of our coaches have bike racks that make it convenient for students to get a ride in the morning, and then bike home and unwind at the end of the day.
Who says a Bedore Tours shouldn't be nice, too? Students can plug in and get work done on the laptop, or take advantage of the WiFi to browse social media on the way home. It's easy to broadcast campus TV, news, and weather from the screens, or get a few more pages read before class tomorrow.
Think about implementing a shuttle system for all of the above reasons if you'd like to simplify transportation around campus. It's a wonderful way to decrease traffic, provide a fantastic perk for your students, and make for a quieter, more walk-friendly environment on campus, too. Get in touch with us today to help customize Bedore Tours service for your school!