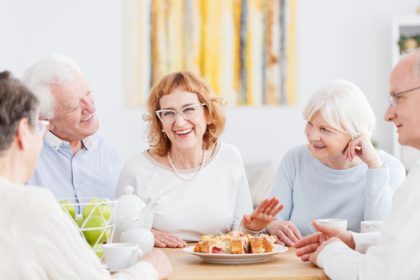 Scheduling an activity for the people in an assisted living home or senior center is one that requires attention and care. To begin with, it's often a rare event, as most entertainment outlets for elderly people in a home actually come to the location so you don't have to transport residents (particularly those who aren't able to get around easily). Once in a while, it is a treat for them to be able to get out and attend a performance or cultural event that cheers them up and provides a break from the everyday routine.
Teaming up transportation for a senior group requires special care because this isn't something that happens consistently. This age group has special needs; sometimes there may be health or safety-related equipment that needs to go along, and others may need extra room on the bus. If you've never thought of using Bedore Tours for your senior group, we think it would be a good option to look into and here's why.
For beginners, some seniors that participate and come at the center have the opportunity to get themselves around easily. Others, however, are dependent on caretakers to take them places. If you've promoted a flyer that announces your approaching activity, everyone will know when to be at the center for the laid out transportation. Those that can drive on their own can get to the center on their own, and then rest assured that they can take it easy while somebody else does the freeway driving. For sitters, an away venture can give time for a much needed break, and having the transportation dealt with is a great convenience.
With a senior group, there are a wide array of needs. Some individuals may require a walker to get around, while others may be confined to a wheelchair. As soon as you arrive at your destination with Bedore Tours, what they need is there as soon as the doors open.
Additionally, there are added conveniences onboard Bedore Tours. You can get a coach with individual reading lights so they can do that en route. If anyone gets sick or needs to use the restroom, having a bathroom on the bus is a great bonus.
As these points illustrate, we think you'd be delighted with a coach. Call Bedore Tours today and we'd love to give you a quote that is suited to your routine and needs!