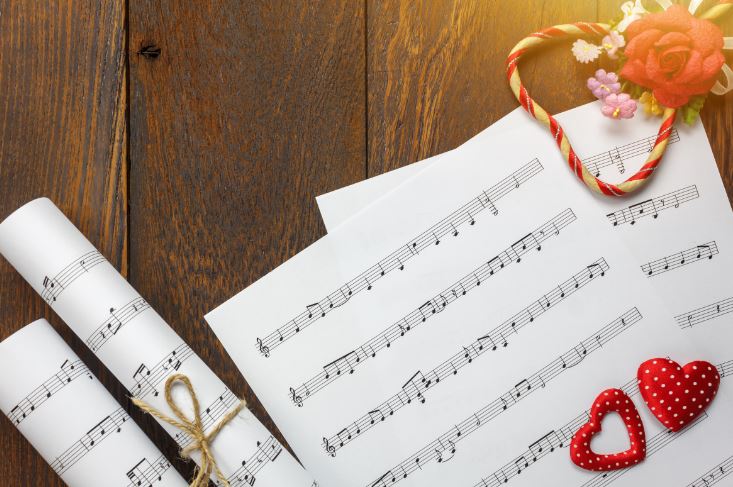 When it refers to celebrating wedding, there is nothing quite like melody to take your emotions to a specific place. You usually have songs that take you to special moments in your courtship: the song you both wanted in high school, that one you danced to at Senior Prom, the song that reminisced you of each other when you spent a semester apart, or the one you figured out together when you were out on a night drive.
And naturally, when the actual day arrives and you re gonna say I do, you prefer to have the perfect soundtrack. From the tune chosen for the bride and groom s first dance at the reception to the ones you ve considered for background music as people socialize, we wanted to bring some classic favorites to your mind, taking a retrospective glance to the 1980's and moving forward to today.
No doubt about it, we have a pretty good library of love songs a your fingertips. If you re putting together a wedding playlist, take a gander at some of these top tunes from the last few decades and see if they don t take you back to some sweet songs you loved in high school and college.
Songs from the 1980s.
With or Without You (U2).
Time After Time (Cyndi Lauper).
The Way You Make Me Feel (Michael Jackson).
Every Breath You Take (Police).
Nothing s Gon na Stop Us Now (Starship).
Glory of Love (Peter Cetera).
Right Here Waiting (Richard Marx).
Faithfully (Journey).
You re the Inspiration (Chicago).
The Lady in Red (Chris de Burgh).
I Wanna Dance With Somebody (Whitney Houston).
I'm Gonna Be (500 Miles) (The Proclaimers).
Songs from the 1990s.
I'll Make Love to You (Boys II Men).
( Everything I Do) I Do It For You (Bryan Adams).
I Will Always Love You (Whitney Houston).
You re Still the One (Shania Twain).
Kiss Me (Sixpence None the Richer).
Truly, Madly, Deeply (Savage Garden).
More Than Words (Extreme).
Iris (Goo Goo Dolls).
My Heart Will GoOn (Celine Dion).
As Long As You Love Me (Backstreet Boys).
Always Be My Baby (Mariah Carey).
I Do (Cherish You) (98 Degrees).
Back at One (Brian McKnight).
Because You Loved Me (Celine Dion).
You Sang To Me (Marc Anthony).
All My Life( K-Ci & JoJo).
John Michael Montgomery s version of I Swear.
To Make You Feel My Love (Garth Brooks version).
Songs since 2000.
All of Me (John Legend).
Thinking Out Loud (Ed Sheeran).
More of You (Chris Stapleton).
Come Away With Me (Norah Jones).
White Flag (Dido).
Love Story (Taylor Swift).
Everything (Michael Bublé).
I Knew I Loved You (Savage Garden).
You re Beautiful (James Blunt).
Bless the Broken Road (Rascal Flatts).
Then (Brad Paisley).
What A Beautiful Day (Chris Cagle).
And hey … when it comes to finalizing details for your special day, don't forget that wedding transportation is one of the things Bedore Tours do best. Bedore Tours love to help you get the wedding party where they need to be or shuttle guest at the reception venue!