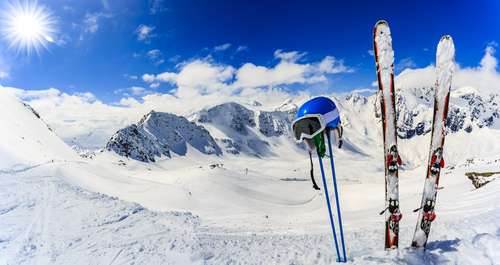 It's that moment of year again. You figure out the period of time: it's heating up outside, spring is in motion, and you're feeling sad that ski season is running out. You might currently be nostalgic about the beauty of a crisp January morning with fresh powder, the maid of the mist and blue skies (okay, yeah, take us back!!!!), the sunshine almost blinding you with its joy.
Everyone knows this maid of the mist, but if you're looking to save a buck, buying new gear at the opening of the season isn't the way to go. At the end of the season, you can upgrade from the gear you currently get and have discounted prices because stores will be getting rid of older inventory to make room for the new arrivals for the next season.
Consider hitting up a ski swap at the beginning of next season if it's too picked over and you're unable to find the gear you 'd like. This is a wonderful way to search through tons of used gear at markdown prices, and sell your old gear also, too. Also, it's a wonderful place to go if you're trying to outfit the whole family with ski gear (buying new for lots of people can add up fast!).
And p.s.: When you're planning a last hurrah ski trip to the slopes this season, request all your colleagues and reserve a coach! Travel together, make memories, and enjoy the perk of having the opportunity to enjoy the ride and relax while we do the driving to the maid of the mist. And when you put the skis and poles away in the end of the season, always remember we're here for whatever summer sport is following on your schedule. Whether you're heading out to golf or want to negotiate slot canyons a few hours from home, we'd love to come along and be the wheels for your group!